Conrad Clifton - GET YOUR WHOLE LIFE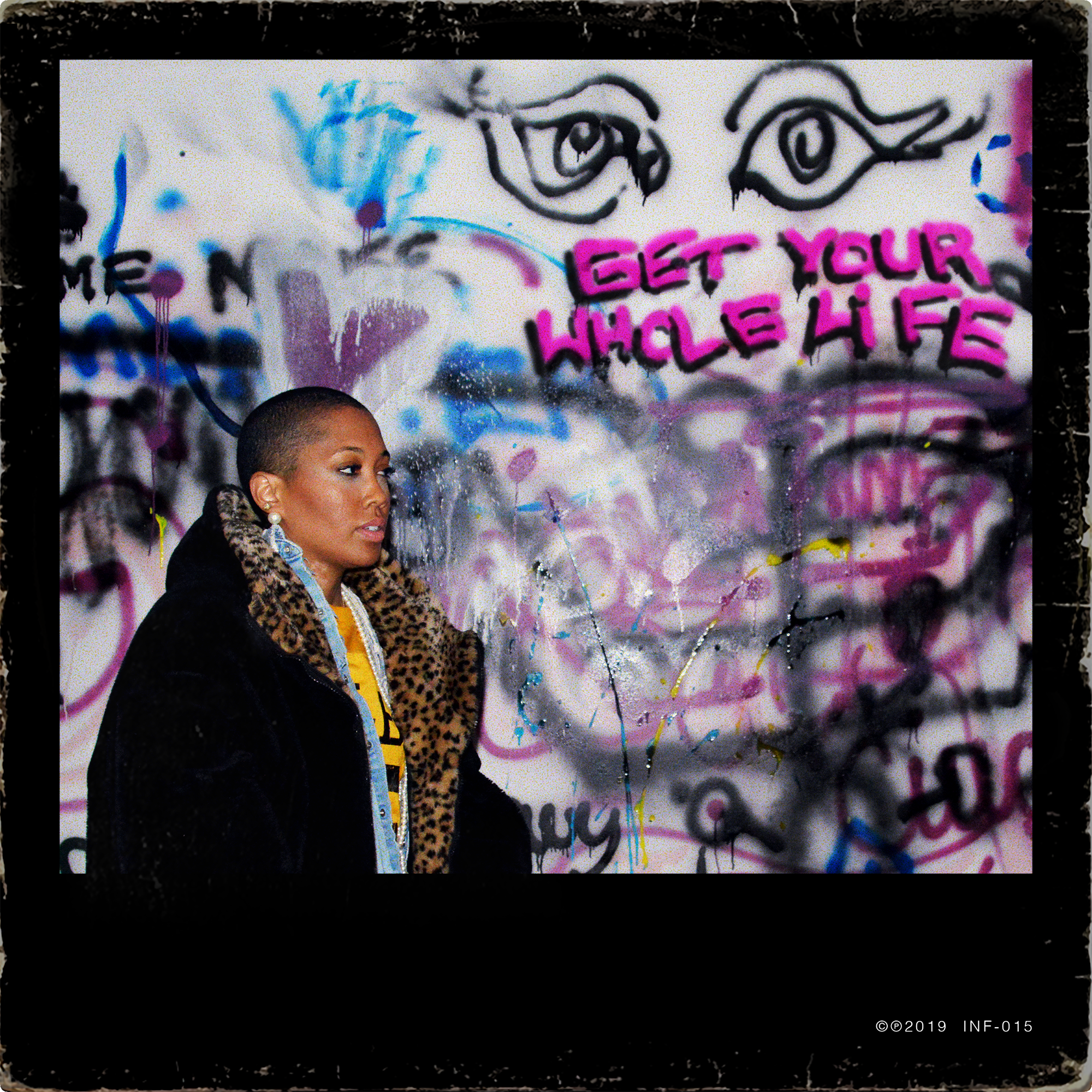 Conrad Clifton - GET YOUR WHOLE LIFE
Conrad Clifton has released his new album GET YOUR WHOLE LIFE. The singles from his latest offering have received support from The FADER, Magnetic Magazine, Acid Stag, BBC Radio 1xtra and Kitsuné.
The album title, a phrase made popular by women of color and the LGBTQ community, is meant to be encouragement for Conrad's listeners to be self-motivated. GET YOUR WHOLE LIFE delivers the unique genre-blending elements you'd expect from Clifton, but this album's focus is dance, positive energy, and movement. The songs are interwoven like a continuous mixtape, or tapestry of different feel-good vibes that connect to the soul. It's a fully immersed creative presentation, all the way down to the cover art, with original graffiti and photography by the artist.
His single "Magic Chapstick" feels like a fashion forward, highly stylized and exclusive, invite-only rave. This high energy indie-dance tune is part Madonna "Vogue", and part Migos "Bad and Boujee". Conrad notes, "the suggestive lyrics leave some room for interpretation, but when someone says they can do magic with your Chapstick, you'd better pay attention!"
"HUNTER GATHER-HER" is a tribal influenced future bass banger, with an otherworldly melodic contrast. The vibe mirrors the duality in human nature, finding a balance between feminine and masculine energies. Conrad presents the POV of a male ally, focused on giving women the respect they're due. The FADER called it "vital and bellowing, interspersed with dialogue on gender disparity."
"Neva Seen (A Broken Heart)" is a sample-based soulful house bop. Magnetic Magazine asserts that "Conrad is channeling strong J Dilla and Kaytranada vibes on this record. He bridges funky, soulful production, jazzy flourishes and quick vocal samples that flutter the top." Kitsuné Paris recently acquired the single for their summer compilation, Café Kitsuné.
"With this album, I really wanted to express inner thoughts and emotions of an underrepresented community of electronic and dance music lovers", says Clifton.
TRACKLISTING:
Colours

90s Reruns

Silent City (Everything Is Connected)

HUNTER GATHER-HER

OH!

Magic Chapstick

Wayment.

IS IT YOU?

Everything / I'll Be Your (feat. Linda Diaz)

Neva Seen (A Broken Heart)
-
ORDER INCLUDES DIGITAL DOWNLOAD ONLY (320kbps MP3).
Catalog No. INF015
Released June 7, 2019
Written & Performed by Conrad Clifton
Production, Mixing & Mastering by Conrad Clifton